Services: Daylong Retreat for Healthcare Providers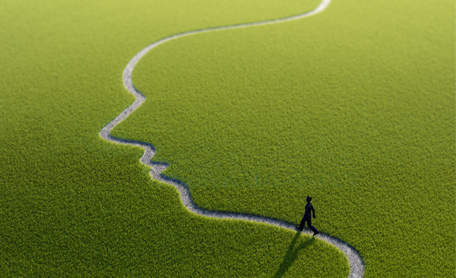 Mindfulness, Resilience & Compassion
This daylong retreat is designed for doctors, nurses, physician assistants, physical therapists, occupational therapists and other healthcare providers. If you attend you will be immersed in experiential exercises, guided mindfulness exercises, and talks about mindfulness, resilience and compassion. These will help you to...
Learn tools to reset and re-center between patients
Learn the neuroscience and benefits of mindfulness practice
Gain more control over your attention and reduce distraction
Gain tools to process on-the-job emotions like grief
Practice connecting w/ the humanity in patients & co-workers
Explore the right balance of on-the-job empathy/compassion for patients and self-care for you
Re-ignite your passion and motivation for patient care
DATE: Sunday December 18, 2016
WHEN: 9am to 5pm
WHERE: San Francisco, CA (actual location to be announced)
COST: $75 (includes lunch) (scholarships available)
FACILITATORS: Kelly Werner, Ph.D. & Vanessa Johnson, M.P.H.
REGISTRATION: Email kelly.h.werner@gmail.com
Kelly Werner, Ph.D. received her doctorate in Clinical Science from the University of California at Berkeley, and completed her Postdoctoral Fellowship at Stanford University in the science of emotional intelligence and mindfulness. Kelly is a facilitator with groups through Search Inside Yourself Leadership Institute (SIYLI) born at Google, and her own retreats on mindfulness, emotional intelligence and compassion. She deepens theses practices with individuals in her private practice as a psychologist and executive coach. Kelly has developed mindfulness, emotional intelligence, compassion and neuroscience curricula for SIYLI (for both corporate and community environments), she has consulted on the mindfulness and compassion curricular development with Center for Compassion and Altruistic Research Education at Stanford (CCARE), she has developed workshops in self-care for psychologists and health care professionals, and she has created the content for mobile device apps such as Simple Habit and SIYLI. For Mindfulness Rx, Kelly has used her expertise to create a unique curriculum combining neuroscience, emotional intelligence, compassion and mindfulness and tailored specifically to the Healthcare Provider.
Vanessa Deen Johnson, M.P.H. received her Master's in Public Health at the University of San Francisco and has had a successful 20-year career working in training, marketing and sales within the Biotech sector in Oncology. Vanessa founded the company My Health Concierge where she led a team of Nurse Practitioners, dieticians, pharmacists and reimbursement specialists to work with patients/families newly diagnosed with cancer. Most recently Vanessa was the Executive Director of the mindfulness center Shared Wisdom where she ran mindfulness retreats for Stanford physicians along with other mindfulness training classes and workshops.  She is also a long-time practitioner and certified teacher of mindfulness through the Search Inside Yourself Learning Institute (born at Google).
Mindfulness Rx offers unique tools for Healthcare Providers to alleviate burnout and increase resiliency. We provide science-based techniques developed and tailor-made to enable Healthcare Providers to thrive in their work and personal environments. These tools have been specifically adapted to various healthcare settings including hospitals, clinics and medical schools. The foundation of this training will help clinicians enhance the ability to reset in the midst of a hectic work-day, connect with the equanimity within, respond wisely verses unconsciously reacting when emotionally charged, and be more present and empathic with patients without becoming emotionally depleted. Use of these skills results in a better sense of well-being, engagement at work, increased patient satisfaction and the ability to decrease and manage the stress of work and life. The Mindfulness Rx course is available through retreats, workshops and classroom sessions.