Services: Executive coaching and workshop facilitation
Mindfulness Based Emotional Intelligence for the Workplace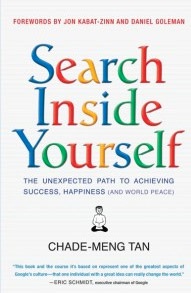 Dr. Kelly Werner conducts executive coaching with individuals and facilitates workshops for groups in Mindfulness and Emotional Intelligence. This work is based on the Search Inside Yourself (SIY) course developed and refined at Google: Search Inside Yourself Program.
"This highly interactive program trains people to optimize performance, improve leadership skills and increase wells being."
For Individuals: Dr. Werner conducts individual executive coaching on mindfulness, self-awareness, emotion regulation, motivation, relationship building, commuication, empathy and compassionate leadership. She can meet with you at her office on Market Street, over video-chat or at your office.
For Teams and Groups: Dr. Werner facilitates workshops tailored to your group's interest in mindfulness, emotional intelligence and compassionate leadership. She conducts an assessment of your needs and then tailors a program for your company. She delivers Keynotes, 1/2 day, full day and two-day workshops.
Instructor: Dr. Kelly Werner received her Ph.D. in Clinical Psychology from UC Berkeley and completed her postdoctoral research at Stanford University. She currently practices as a clinical psychologist and a meditation teacher http://sf-act.com/home.php. She is a Search Inside Yourself Facilitator for companies http://www.siyli.org/about-siyli/current-trainers/ and a Mindfulness Rx facilitator for healthcare providers.
For biographies on the SIY facilitators click:
SIY Facilitators