Services: Meditation Retreat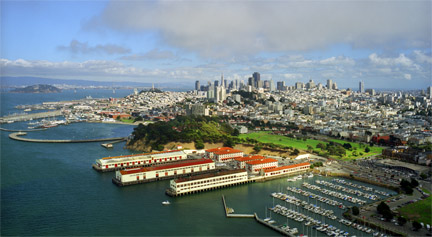 Come Home to Yourself: 1/2 Day Retreat
by Dr. Kelly Werner
LOCATION: Fort Mason Center
DATE & TIME: Next one to be determined
REGISTRATION: if interested email kelly.h.werner@gmail.com

COME HOME TO YOURSELF RETREAT
Our lives are so fast-paced and busy that we often lose contact with our inner stability, our inner anchor. We are so used to reacting habitually at work, with friends and family. We often abandon our inner truth, leading us to feel vaguely unsatisfied in life—always striving for the next experience. In our culture we tend to value productivity and doing. We can fall into valuing gaining approval from others and being liked. Yet our true inner stability does not come from these things. It does not come from achievement and approval. It does not reside in thoughts or feelings about our lives. Our inner anchor is deeper than that.
Our inner home is actually the part of us that is aware of our changing thoughts, bodies, life circumstances, experiences and emotions. It has always been here, effortlessly aware of our whole life. This awareness, receptivity and ground of being is so stable that it can't be tarnished by any of our life circumstances or by our thoughts or feelings. You already intuitively know what your home is--you touch into it in periods of flow, relaxation, and connection. Yet often we don't know to value these moments. Often we are so focused on our thinking – we miss our inner stability – because we are not practiced at putting our attention on it. So when we take the time to pause, slow down, and stop right in the midst of ourselves, with utter acceptance and compassion, we give ourselves the chance to re-arrive in our presence, to relax into our inner sanctuary. Coming home to oneself is to anchor yourself in your body, senses, and breath. Then from this anchor, to simultaneously allow everything to be as it already is. Allow whatever thoughts and emotions that are here to be here. To allow whatever life circumstances you have to be here. To allow all of the sights and sounds in your midst to be just as they are. It is from this anchor, when we are truly grounded within ourselves, that wise action in our lives can emerge. From here we no longer react to life from habitual conditioning, but rather we respond to life with wisdom. At the day-long retreat, through guided meditations, experiential exercises, walking meditation, listening to music, and silent sitting we will continually practice re-arriving in presence. Jikoji has a rich history as a sacred space of peaceful awake energy and abundant nature.
COME HOME TO SELF INTRODUCTORY TALK (20 mins)
by Dr. Kelly Werner | [download]
Audio clip: Adobe Flash Player (version 9 or above) is required to play this audio clip. Download the latest version here. You also need to have JavaScript enabled in your browser.